SYKE Alg@line network in the Baltic Sea monitors the state of the sea and detects algal blooms. Several millions of data points are collected annually from the Baltic Sea, using a fleet of ferries operated by shipping companies.
Ferries are equipped with flow-through systems (usually called 'Ferryboxes') with spatial measurement resolution of about 200 m. The data recording has the geo-reference logging from GPS. Ferryboxes incorporate a thermosalinograph, chlorohyll, phycocyanin and CDOM fluorometers, turbidity meter and refrigerated sampling unit providing discrete water samples for laboratory analyses (e.g. microscopy, FlowCAM, nutrients, optical analysis, and experimental work).
Additional flow-through sensors e.g. for primary production (FRRF) and light reflectance are used periodically. New sensors for pH and pCO2 were implemented in 2018. One of the Algaline routes (Helsinki-Stockholm) passes approximately 10 km south of the Atmospheric and Marine Research Station Utö.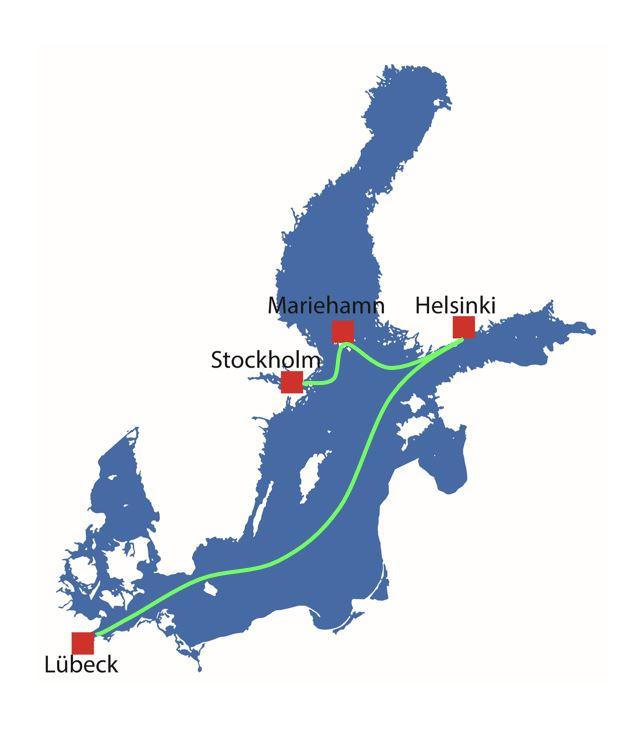 Currently 2 ferryboxes are operated by SYKE Marine Research Center, partly in collaboration with Finnish and international parties:
FINNMAID (Finnlines) cruising between Helsinki-Travemünde twice a week (Partner: IOW, Germany)
SILJA SERENADE (Tallink) is cruising between Helsinki and Stockholm daily (Partners: City of Helsinki, Finland; Uusimaa Ely Centre, Finland)
Links
Contact
Head of Unit Jukka Seppälä
Marine Research Centre, SYKE