RV Geomari is jointly owned by the Geological Survey of Finland GTK and Finnish Navy, implying some specified procedures for access.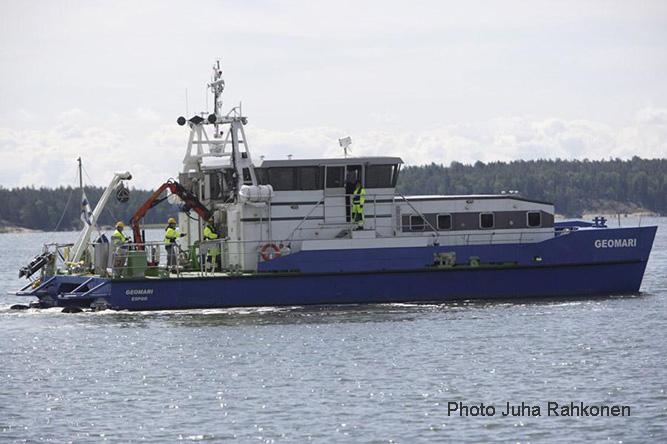 Geomari is aluminium-body catamaran built in 2003 by Mobimar Ltd. It is equipped for seafloor mapping and research with seismic signal equipment (250-1300 Hz), a Klein 3000 Sidescan Sonar (100/500 kHz), research echosounder (MD 28 kHz), Chirp sonar (3 – 9 kHz), multibeam sonar (Atlas Fansweep 20 200 kHz), and seabed sediment sampling equipment.
The vessel is able to hold still at a station with the aid of DGPS and DP systems. Geomari has open stern (40m2) equipped with hoists. Wet laboratory can be configured and equipped for a wide range of studies. The vessel is designed for operating in domestic waters in the Region III traffic area, which includes open sea. R/V Geomari is designed for operation also in very shallow waters.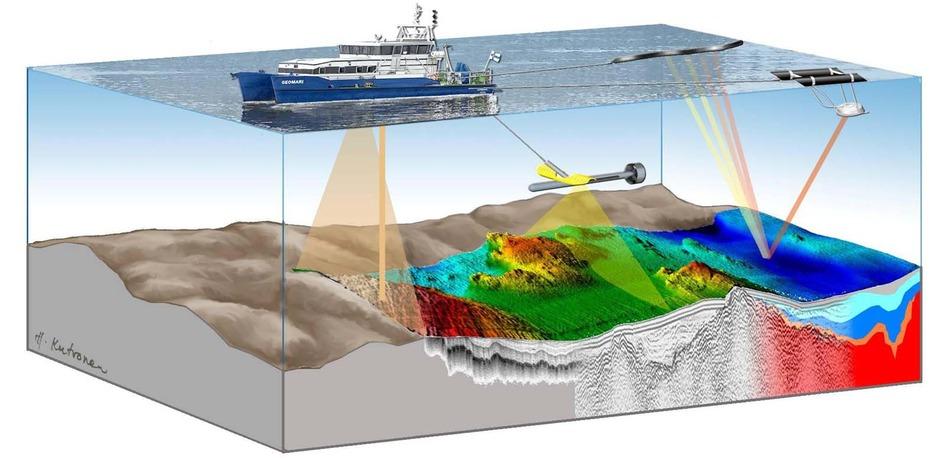 Technical specifications:
Length 20.0 m
Beam 7.6 m
Draught 0.9 m
Gross tonnage 75 t
Power Dual 700 hp (522 kW) Caterpillar diesel engines, a waterjet propulsion system
Cruising speed 20 knots, normal operating speed ca. 4 knots
Operating range about 300 nautical miles
Crane with max load of 500 kg.
Berths for scientists 3
Crew 3 persons

Contact
Geologist Jyrki Rantataro, GTK